Thanks to Bob for being a guest speaker in my Bioinstrumentation class today! He was engaging, funny, and took us all on a mathematical journey into imaging systems. Here he poses with a free-handed Fred Flinstone to illustrate the Central Slice Theorem in computed tomography.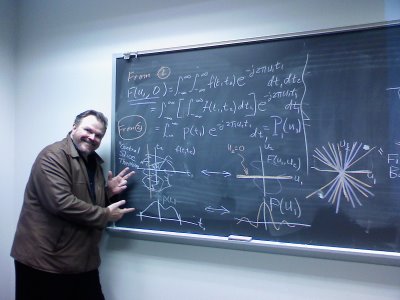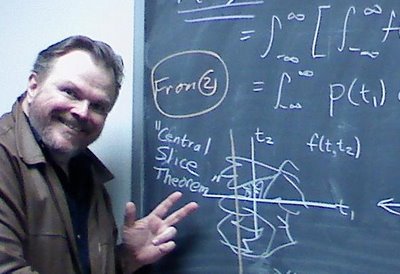 Tomography is used to recreate 3-dimensional images in the medical field. CT scans, ultrasound, geological imaging, and cartoons all use tomography. Yabadabado. The image below is from one of my students, Yasaman, who's cousin, Sam, is being treated for cancer in his neck. The egg-lookin' thing in his neck is a tumor.
Here is his blog
.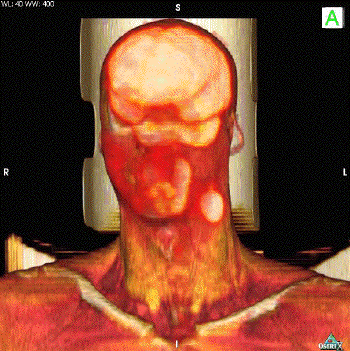 Join me in a prayer for Sam: Father God, you are the creator of all of us. Thank you for giving Sam a good mind and a good attitude during his illness. We pray for his health and healing in Jesus' name. We pray for peace for his family, and wisdom for his doctors. Amen.