28
September
2007
Paul Nelson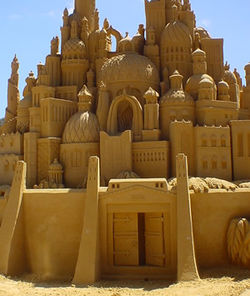 Heard about the Council of Europe's draft resolution against ID.
Sighed. Smiled to myself.
And then I took my worn paperback copy of Zen and the Art of Motorcycle Maintenance down from the shelf:
The real University…has no specific location. It owns no property, pays no salaries and receives no material dues. The real University is a state of mind. It is that great heritage of rational thought that has been brought down to us through the centuries and which does not exist at any specific location. It's a state of mind which is regenerated throughout the centuries by a body of people who traditionally carry the title of professor, but even that title is not part of the real University. The real University is nothing less than the continuing body of reason itself.
So, hey, bookstore reshelvers. And you too, Library of Congress petitioners. And heck, you too, President John Lilley of Baylor, and Council of Europe bureaucrats.
If you find yourself moving books in bookstores, so that people won't see them, or petitioning to reassign certain books in the LC system, or pulling webpages so that your university won't be embarrassed, or drafting yet another tedious resolution…
None of that matters. You might as well build a sand wall to keep back the tide.
The real University is a state of mind.

Email This Post

Print This Post